In as much as real estate in the Charlotte area is becoming a lot less seasonal (as in homes are selling consistently in most months), January holds the place of being consistently the lowest month of any year.  Take whatever metric you want to focus on, whether it's available inventory, median home price, days on market, or closed sales, it will always be worst in January.  This January was no exception as Mecklenburg County saw only 1,137 total home sales for the month, which was a dip of 5.5% from the year prior.  Conversely, December had 1,610 closings, which is common for Buyers snag available inventory in order to take the tax break as soon as possible.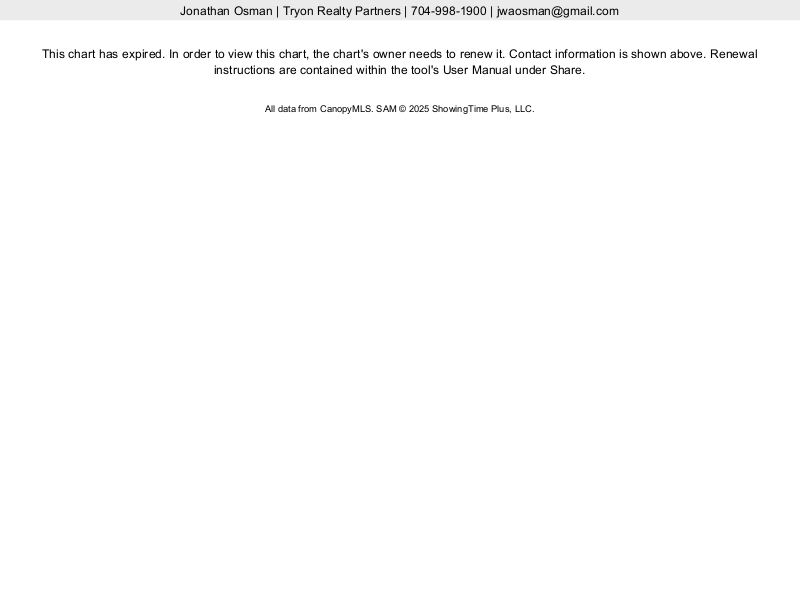 Now, that's not to say that January is an entirely dead month for real estate – far from the case.  Last month saw a 4.5% increase in the homes under contract throughout Mecklenburg county with pending contracts in Matthews up 30.8% y-o-y.  These sales, while not reflective in January's closed sales (as the average time for a property from contract to close is 45 days), should create a jump in February sales.
Inventory remains low (1.6 month supply of available housing for sale), with the northern suburbs of Huntersville and Cornelius having 2.2 months of inventory while Pineville has the least at only 1.3 months.
It would appear that, like last year, the Spring market in the Charlotte area is starting early.  Homeowners considering selling their home this year should plan to have it ready to market in March to take advantage of decreased levels of inventory and anticipated demand.
Charlotte
Median Home Price: $215,000 (+6.3%)
Average Days on Market: 42 (0%)
Closed Sales: 921 (-5.5%)
Median Price per Square Foot: $120 (+9.1%)
Percentage of Original Sales Price: 98.0% (+0.2%)
Cornelius
Median Home Price: $349,170 (+25.2%)
Average Days on Market: 46 (-17.9%)
Closed Sales: 951 (+8.2%)
Median Price per Square Foot: $154 (+7.7%)
Percentage of Original Sales Price: 96.8% (+0.5%)
Davidson:
Median Home Price: $350,000 (+37.3%)
Average Days on Market: 25 (+31.6%)
Closed Sales: 480 (-2.0%)
Median Price per Square Foot: $167 (+1.8%)
Percentage of Original Sales Price: 96.8% (-1.2%)
Huntersville:
Median Home Price: $296,750 (+7.9%)
Average Days on Market: 74 (-14.0%)
Closed Sales: 1,742 (+9.2%)
Median Price per Square Foot: $120 (+1.7%)
Percentage of Original Sales Price: 96.8% (-1.0%)
Matthews:
Median Home Price: $267,000 (-4.1%)
Average Days on Market: 39 (-31.6%)
Closed Sales: 55 (-6.8%)
Median Price per Square Foot: $122 (+6.1%)
Percentage of Original Sales Price: 97.6% (+0.4%)
Mint Hill:
Median Home Price: $269,500 (-5.4%)
Median Days on Market: 78 (+14.7%)
Closed Sales: 28 (-15.2%)
Median Price per Square Foot: $116 (+11.5%)
Percentage of Original Sales Price: 95.7% (-1.0%)
Pineville:
Median Home Price: $191,090 (-20.5%)
Median Days on Market: 42 (+133.3%)
Closed Sales: 13 (+30.0%)
Median Price per Square Foot: $122 (+6.1%)
Percentage of Original Sales Price: 97.3% (-2.7%)