The headline for Charlotte real estate in 2017: We're almost Back!  In May of 2007, the Charlotte area real estate market started fall apart due to the Great Recession, taking decades of home price gains and sales with it.  Median home price surpassed the pre-recession peak in 2013 however home sales volume continued to lag behind until last year.  Now, after nearly a decade, home sales volume has returned to mid-2005 levels and may surpass 2006 levels in 2018.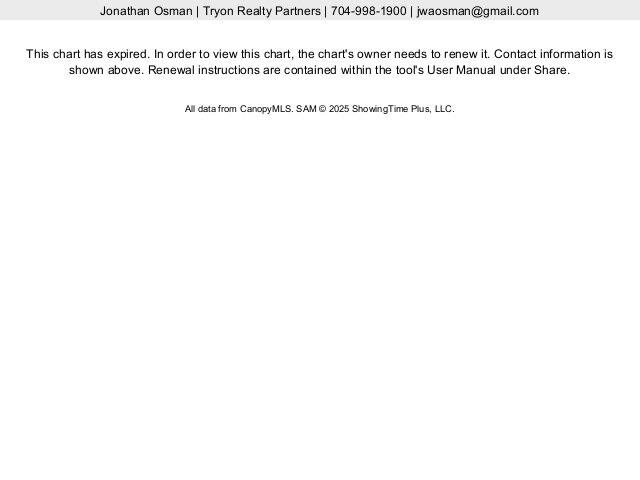 Home sales throughout Mecklenburg county topped out at 21,478 units, up 6.6% from the year prior, even with December sales falling 6.7% from the year prior).  The median home price also continued its climb to a new high of $237,000, up 9.6%, due in part to home median home price gains in six of the seven communities that comprise Mecklenburg.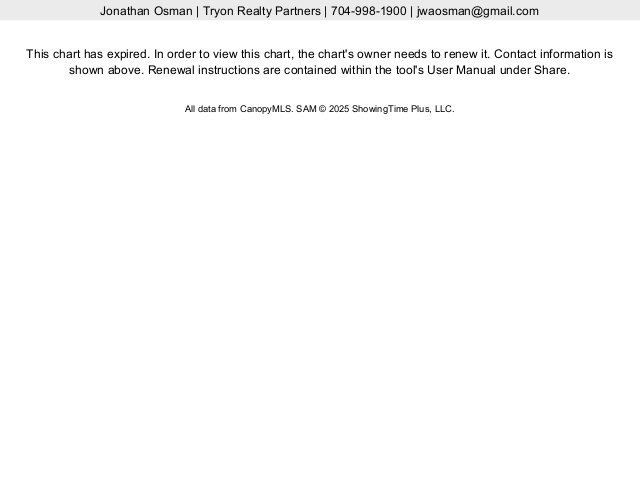 Also contributing to the increased median home price was the lack of available housing supply.  For 2017, the housing supply fell 21.4% to 2.2 months with Charlotte coming in at just 2 months (down 20%) and Cornelius at 3.1% (down 26.2%).  Only Matthews was flat year over year at 2.6%.  The town of Pineville averaged a 1.5% month housing supply for the year, which was due to part to inventory levels falling to just 1.1 months in December (Charlotte was 1.4 months and Mecklenburg county as a whole was 1.6 months).
Another record broken in 2017 was the percentage that Seller's received of their asking price.  In the prior decade, the most that a Seller received was 97.8% of their asking price; which was broken in 2016.  In 2017, owners received 98.7% (up 0.7%) with Charlotte homeowners receiving 98.8%, Pineville sellers receiving 99.5, Huntersville receiving 98.3%.
Here's a complete breakdown by city:
Charlotte
Median Home Price: $222,000 (+11%)
Average Days on Market: 8 (-38.5%)
Closed Sales: 17,087 (+6.4%)
Median Price per Square Foot: $118 (+9.3%)
Percentage of Original Sales Price: 98.8% (+0.7%)
Cornelius
Median Home Price: $275,000 (+3.8%)
Average Days on Market: 17 (-32%)
Closed Sales: 951 (+8.2%)
Median Price per Square Foot: $142 (+6.8%)
Percentage of Original Sales Price: 97.3% (+0.3%)
Davidson:
Median Home Price: $315,000 (-2.1%)
Average Days on Market: 27 (-20.6%)
Closed Sales: 480 (-2.0%)
Median Price per Square Foot: $150 (+2.0%)
Percentage of Original Sales Price: 97.6% (+0.5%)
Huntersville:
Median Home Price: $294,983 (+10.1%)
Average Days on Market: 12 (-36%)
Closed Sales: 1,742 (+9.2%)
Median Price per Square Foot: $119 (+5.3%)
Percentage of Original Sales Price: 98.3% (+0.8%)
Matthews:
Median Home Price: $260,000 (+8.3%)
Average Days on Market: 9 (0%)
Closed Sales: 766 (+5.9%)
Median Price per Square Foot: $119 (+8.2%)
Percentage of Original Sales Price: 98.5% (+0.1%)
Mint Hill:
Median Home Price: $277,000 (+5.5%)
Median Days on Market: 14 (-17.6%)
Closed Sales: 520 (+5.9%)
Median Price per Square Foot: $113 (+8.7%)
Percentage of Original Sales Price: 98.7% (+0.2%)
Pineville:
Median Home Price: $237,250 (+10.1%)
Median Days on Market: 8 (-42.9%)
Closed Sales: 276 (+12.7%)
Median Price per Square Foot: $116 (+6.4%)
Percentage of Original Sales Price: 99.5% (+0.9%)