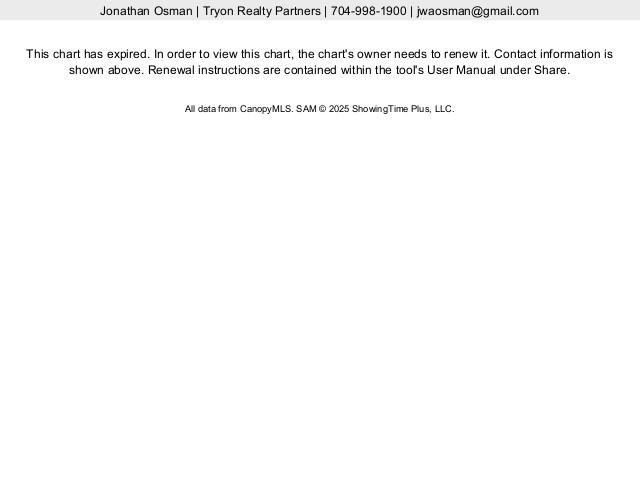 It was a pretty good year to be a homeowner in Union County, North Carolina.  The median home price rose 10.8% over 2016 to $274,900, with homes in Weddington seeing an increase of 13.7% to $679,268 and Marvin up 2.6% to $600,000.  However, combine homes listed for sale with the city "Marvin" and "Waxhaw", the median home price dropped slightly by 1.5% to an adjusted $385,000.  Even on the other end of the affordability spectrum, the cities of Monroe and Wingate saw increases of 8.6% and 11.8% respectively to $182,450 for Monroe and $155,000 for Wingate.  Even Indian Trail jumped 5.5% to $250,000.
Lack of available housing inventory continues to be the biggest challenge (as well as a contributor to the increases in home values as the number of homes that sold in 2017 dropped 1.4% to 4,355.  That in par with 2006 when 4,388 homes sold (and the population what a lot smaller).
The supply of housing continues to be low throughout the county but especially in Indian Trail where, for the year, housing inventories averaged a scant 2.4 months supply.  Countywide, the figure was 3.8 months (meaning that it would take 3.8 months to sell of the homes currently available for sale. In the western Union county communities of Waxhaw and Marvin, the inventories are significantly higher: 4.8 months and 6.9 months respectively (an increase of 64.3%).
Breakdown by City:
Indian Trail
Median Sales Price: $250,000
Average Days on Market: 37
Closed Sales: 794
Average Price per Square Foot: $108
Marvin
Median Sales Price: $600,000
Average Days on Market: 68
Closed Sales: 102
Average Price per Square Foot: $153
Monroe
Median Sales Price: $182,000
Average Days on Market: 54
Closed Sales: 1,116
Average Price per Square Foot: $106
Stallings
Median Sales Price: $249,450
Average Days on Market: 27
Closed Sales: 114
Average Price per Square Foot: $126
Waxhaw
Median Sales Price: $373,461
Average Days on Market: 64
Closed Sales: 1,337
Average Price per Square Foot: $120
Weddington
Median Sales Price: $679,268
Average Days on Market: 95
Closed Sales: 147
Average Price per Square Foot: $154
Wesley Chapel
Median Sales Price: $428,319
Average Days on Market: 77
Closed Sales: 64
Average Price per Square Foot: $131