Over the last few years, I have been involved in dozens of bank owned transactions and I have always found them to be intriguing.  What happened?  How did it happen?  How did the home sell for that much at its peak?  Who was CWABS 2006?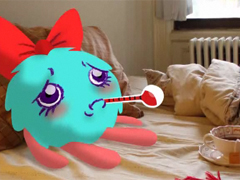 I cannot begin to explain the what or how of the mortgage backed security as well as NPR, Planet Money, and This American Life did this past week so I'm promoting their podcast of their show. 
Four reporters purchased a mortgage backed security and then proceeded to talk to the borrowers involved in their security.  They spoke with one that strategically defaulted on their mortgage, another involved in a mortgage fraud scheme, and ultimately had their MBS killed when one of borrowers received a loan modification. 
This may sound innocuous however if you have ever attempted to modify or short sale your conventional loan, wondered why it took so long, and why you were declined, you need look no further than the investors behind the mortgage on your home. 
You see, "the bank" really isn't a bank.  For most in America, the bank name on the statement functions merely as a servicer or processing center.  They receive your payments, keep some for themselves, and give the rest to the investors.  That investor could be another bank, the government or a mortgage backed security owned a pension, bond, etc.
So when you ask for a short sale or a loan modification of your conventional loan, it's the investors that say yes or no and if they will retain the right to sue you for the balance owed. 
Take a listen to the life of Toxie – the mortgaged backed security and let me know what you think in the comment section below